Refinancing Your Mortgage 101
Can you refinance and how do you get started?
In today's market the majority of the loans that get done, unless you are working with a private lender or maybe you did a hard money loan, or perhaps you have a mortgage from many years ago. But recently, there haven't been any prepayment penalties on mortgages. So, can you refinance? The answer is usually YES, but there are a few if's as follows:
If you qualify and your credit meets the minimum credit requirements.
If your property qualifies
If you have enough equity
So again, when it comes to qualifying we have the income, credit, equity and if buying, the down payment. If you meet those three key aforementioned pieces to the puzzle, then you have the potential to be able to refinance.
Getting Started With Refinancing
Okay, so how do you get started? Well, if you've purchased a home from 2009 or later, the process should be very, very similar. A lender is going to need to validate your qualifying income, credit, and as previously mentioned, equity in the home. Those are the three key components. Based upon those components, a lender should be able to share with you what the prevailing interest rates are for the various loan programs or products that are available for you in today's market.
Next, a lender should help you, and broken down in black and white, compare what the short and long term benefit would be to refinance. Maybe there is none, but it's worth looking into and knowing your options. With most lenders, this is absolutely FREE and there is no obligation whatsoever!
Don't be afraid to check into your options. Then you'll know if there is a short or long term savings to your monthly payment, saving interest, reducing your term or perhaps you may need to access some equity. Yes, a cash out refinance is available in today's market for many folks out there.
I hope you found this post about refinancing to be helpful. As always, should have more questions feel free to contact me.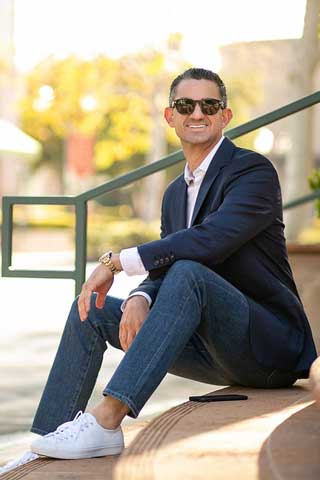 Keith Renno
Senior Loan Originator
Over the past 15 years as a mortgage professional, closing on average 150 loans per year, I have gained a wealth of knowledge and experience about the mortgage industry. My goal with this website is to give you just the INFORMATION you need about mortgages with ZERO sales pitch. I hope you find my posts of value and share it with 1 other person who might find value in it as well.