Why Should I Consider Refinancing
In today's video, Keith Renno discusses advantages for homeowners when refinancing.
Benefits of Refinancing
What is the benefit when it comes to refinancing? I get asked this question quite a bit and I would say the majority of the time it's folks lowering their interest rate.
Interest Rates
Interest rates over the last few years have gone up and down, right now or towards the end of year 2020, rates overall are very much so down, compared to what we saw in 2019 or 2018 and a few years before. So, we have a lot of folks taking advantage of these historically low interest rates. I would say the majority of the time folks are looking to reduce their interest rate, which lowers their monthly payment and provides them with some more flexibility in their month to month budgeting.
Loan Term
Now, in addition to lowering interest rate we had a lot of folks that will choose to shorten their mortgage term. A lot of mortgage companies out there, the company that I work for, we allow our loans and annual increments. You don't have to do a 30 year mortgage or a 15 year mortgage. We allow our long terms to be everywhere there in between. You could do a 27 year mortgage and 24 year mortgage, so if you're 4 years into the loan, you started with a 30-year, you now have 26 years left, some folks may not look at refinancing because they don't want to go back into a 30-year term. Well, you don't have to. There's flexibility when it comes to the loan-term out there. So, if you haven't looked into that, perhaps a reason to do so.
Access Equity
I would say, another good reason why people are looking to refinance is they're looking to access their equity. Over the last 10 plus years, home prices across the U.S. have done nothing but go up, so folks have a significant amount of equity, especially if they purchased a home over the last couple of years. This enables folks to tap into that equity for various reasons. Although I might not agree with some of those reasons, I more so agree with than others… But, some examples out there might include paying for a son or daughter's college education. Perhaps accessing equity for another investment maybe a second home or an investment property. Now, I mentioned some reasons out there I don't exactly agree with, such as folks accessing equity perhaps to buy a boat or some other sort of depreciating asset, but to each his own. I'm not one to judge. Even so, homeowners should know that you can do it and the option is potentially available.
The Time is Right
If you haven't looked into refinancing to save money monthly or to shorten your term, which could save you a significant amount of interest over the life of the loan, perhaps take out equity or maybe a combination of all the above. I would say, now is the time to do so because if you're viewing this anywhere near the end of 2020 you're probably going to find that rates are quite low and not too far off the historic low and the United States.
Should have any questions, feel free to send me message.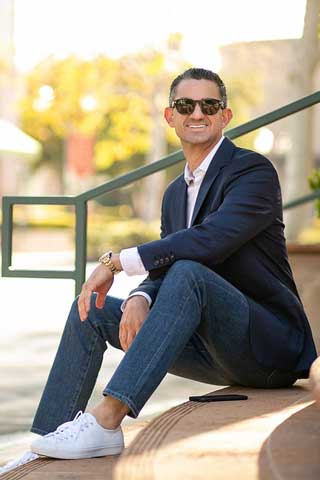 Keith Renno
Senior Loan Originator
Over the past 15 years as a mortgage professional, closing on average 150 loans per year, I have gained a wealth of knowledge and experience about the mortgage industry. My goal with this website is to give you just the INFORMATION you need about mortgages with ZERO sales pitch. I hope you find my posts of value and share it with 1 other person who might find value in it as well.