Keith Renno Talks About Home Ownership with Liz Tolentino in 2020
In this video, Keith Renno discusses various questions surrounding home ownership with Liz Tolentino (Real Estate Liz). Please note, this video was recorded in August of 2020 so depending on when you are watching, parts of of the content may now be outdated.
What are the top 3 reasons for being a homeowner or an owner of an investment property?
A great reason for buying a home right now are the historically low interest rates.
Fixing your cost of living. We all know in most areas rent, on the average increase 2 to 4% annually. When considering a 30 fixed rate mortgage loan, you know exactly what you will be paying each month. Homeowner's can be comfortable and secure knowing the monthly mortgage rate will not be changing.
For those paying for rent, when compared to owning that same home, once you factor in the tax benefit, equity when paying down the mortgage, there's a significant tax benefit when buying.
What can people who are thinking about buying or investing be doing right now to get the process started?
The best first steps for those considering buying is to start talking to real estate professionals. Talk to your real estate agent to find out what is available in the market in the way of homes. Are you looking for a 3 bedroom home, a home with a pool, etc? Get to know the price ranges for homes that meet your criteria and fit their needs.
Next, talk with a mortgage consultant. Get to know your qualifications. It's never too early, especially if looking to buy in the next 12 months, to understand what your credit looks like, your qualifying income, available funds for down payment and how those three key components all relate to your buying options.
Is it a good time to buy a home?
I was recently asked if I would recommend holding off on buying. Well, let me say, I just purchased a home as my primary residence in the last 3 months and got a loan at historic low interest rates. I bought this home as a long term property and I'm not looking to sell anytime soon.
I think, if someone is speculating on the market and trying to make a quick buck, I would be a wee bit hesitant on that. I've been trying to gauge the market with the volatility over the next few months or year or two, and again, trying to make a quick buck is maybe a little bit of a challenge right now. Should you proceed with this anyway, it's important to be prepared it might not go as planned. However, long term with these historically low interest rates and fixing your cost of living, I don't see how we're going to go wrong. Especially with the lack of inventory across the U.S. I don't see home prices going down. So, if buying a primary residence for yourself and your family, fixing your cost of living for the long run and at these historically low rates, I would strongly encourage buying in most cases.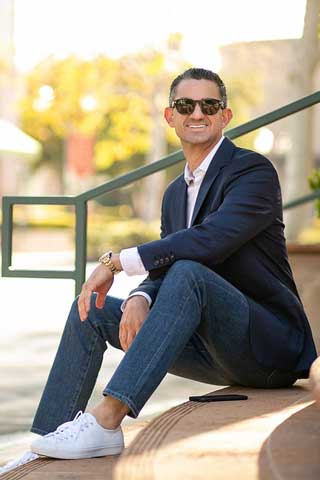 Keith Renno
Senior Loan Originator
Over the past 15 years as a mortgage professional, closing on average 150 loans per year, I have gained a wealth of knowledge and experience about the mortgage industry. My goal with this website is to give you just the INFORMATION you need about mortgages with ZERO sales pitch. I hope you find my posts of value and share it with 1 other person who might find value in it as well.